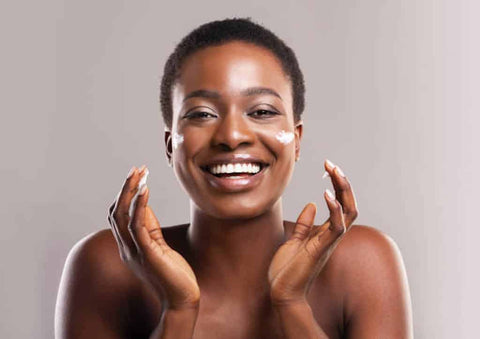 If you've been paying attention to the weather this last month, cold fronts have swept the nation. Winter has been brutal to us all, even in the most southern parts of the states. While the idea of cold temperatures and snow sounds like cuddle season to lots of us, for many it means the worst for skin. 
We're talking about more than just a rosy glow to our cheeks. Let's talk dry, chapped, cracking skin For some, the problem is worse than just a general tight, dry feeling. The skin can become so dry that it results in flaking, cracking and even eczema, in which the skin becomes inflamed and can cause significant itching and discomfort, or worse … long-term health issues.
To overcome 'Old Man Winter' drama, here are some tips for boosting your winter skin care regimen, so that your skin stays moist and healthy throughout these final weeks of cold weather.
 

Moisturize, Moisturize, Moisturize –

You may have found a moisturizer that works just fine for spring and summer. But as the weather changes, so too, should your skin care routine. Find an unscented 'ointment' or 'cream' based moisturizer that will help create a protective layer on your skin that retains moisture better than a light lotion. Our Awakening Moisturizer is the creamiest texture, and it's loaded with nutrients like vitamin E and C, that your skin needs during dry months.

 

Slather on Sunscreen –

Sunscreen isn't just for summertime. The winter sun, combined with the glare from snow, can still damage your skin. Apply a broad-spectrum sunscreen to your face, as well as, your ears, neck and hands, if they are exposed. Make sure to apply sunscreen 20-30 minutes before going outside. 

 

Hook Up Your Humidifier –

Central heating systems (as well as space heaters) blast hot air, which depletes moisture throughout our homes and offices. Humidifiers put moisture in the air, which helps prevent your skin from drying out. Keep a humidifier running in areas you frequently flock to.

 

Say NO to Super Hot Baths and Showers –

Soaking in a hot bath feels great after coming in from the cold. However, the intense heat of a hot shower or bath actually breaks down the lipid barriers in our skin, which leads to a loss of moisture. So that may be the reason you feel much more dry and scaly. Instead, use warm water and stay in the water a shorter amount of time. A lukewarm bath can help relieve skin that is so dry it has become itchy. Also, remember to apply a moisturizer shortly after exiting a bath or shower to help prevent moisture loss.
Hopefully these tips will help you overcome 'Old Man Winter'. I'm sure we are all hoping for the weather to break this season. We could all use a break at this point. Tag us in your new routine for combatting dryness. Remember use our hashtag #YelleSkincare so that we can see your posts and repost you!