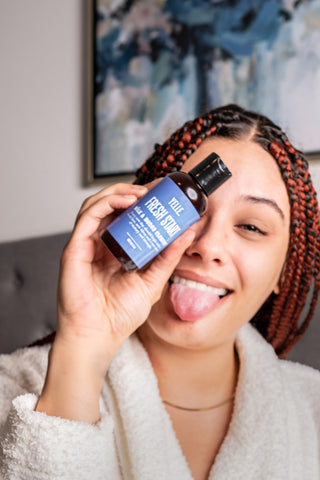 One of the most important factors to YELLE is convenience. When our founder Yandy Smith-Harris was developing YELLE's Fresh Start Collection, she knew that she wanted to create something that was not only nourishing for our youth, but also convenient for their busy lifestyles. 
Whether your kid is running around playing competitive sports, off to summer camp, or visiting extended family for the next few weeks, YELLE's Fresh Start collection is perfect for our busy kid's limited time so that they can still experience quality skincare products that are less-hassle and worry free.
As high travel season approaches, we are thinking of you and your skincare needs. YELLE's Fresh Start Kit was perfectly crafted to meet all of your teen's basic skincare needs while they travel.
Regardless of where they are or what they do, they always need to CLEANSE, TONE, and Moisturize to ensure preventative measures are taken to combat the every-day germs our skin encounters.
YELLE Fresh Start is a 4-Piece System that is perfect for luggage. It has everything needed to maintain healthy and nourished skin except for water!
If you're looking to create an official skincare travel checklist here are the things we would suggest:
     Makeup Wipes

     Fresh Start Kit

     A lip moisturizer

Satin Pillow Case (to keep germs limited while away from home)
Traveling this summer season? Be sure to tag #YELLESkincare in your travel adventures on Instagram. We may repost you!