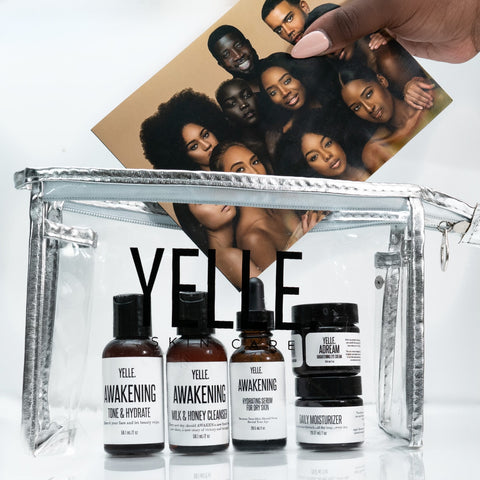 We have a serious question for you: Do you buy skincare trial kits? 
If not, you may want to get in-formation (no pun intended!)
One of the best ways to know if a skincare product will work for your skin, is to try it. There is really no other way. Reading about it only sets your expectations. But you have to actually try it on YOUR skin, to determine if it's something you or your skin likes.
Here's the thing: you have a few options:
Option 1: Buy the entire system kit full-out at the retail price or …
Option 2: Purchase a set of trial-sized skincare products, which is bundled in its own skincare set. With it's own custom packaging and functional storage. 
Purchasing a trial kit really is a great first step into learning your skincare routine and how products work on you. 
In our trial kit you will receive small sized samples that include about 10-days worth of product usage.
Using these products consistently will help you get an idea of how these products will respond on your skin. So that you can know what works for you and what doesn't instead of second guessing your way through skincare. 
The reality is, There's countless scenarios when having a trial skincare kit s a lifesaver; like when you're wanting to test a new product but not ready to commit to the full size, when you've found your favorite product but don't want to transfer it to a smaller bottle for travel, when you need to give a gift but have no idea what to get, you get the point- the possibilities are endless, especially heading into holiday season. 
If you are nervous about giving our plant-based skincare products, due to the fear of a breakout or wasting money on products, you can now be the one to know that we are officially dropping the YELLE Trial Kit Drop!