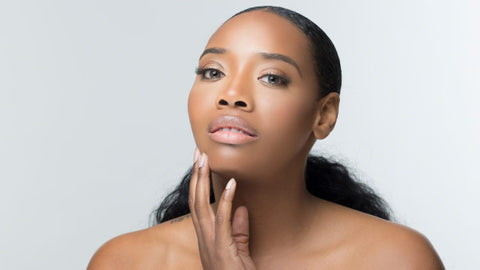 Did you know our founder Yandy Smith loves her some ice treatment? No really, sis loves a good cold ice against her face and here's why …
Rubbing ice on freshly-cleansed skin serves as a foolproof way to minimise and tighten pores, keeping the skin clean. The process of skin icing across the nose area, constricts the production of excess sebum, unclogs build up and serves as a barrier from unwanted dirt and debris.
So how do you do it? It's simple …
Step by step:
Wash your face with the YELLE Awakening Facial Soap with lukewarm water
Pat Dry
Tone your skin with YELLE Awakening toner 
Then … Use one cold ice cube wrapped in a clean towel or napkin, rub it against your freshly cleansed skin in small circular motions for 1 minute
Follow up this treatment with your YELLE Awakening Serum and Moisturizer …
VOILA! You've been hacked by Yandy Smith … 
You can "ice" your skin up to two times a week to stimulate healthy new skin cells and to really bounce back your tired skin from long days. 
If you use this hack in "reel" life, tag us in your next reel on Instagram. We just may remix and repost you!