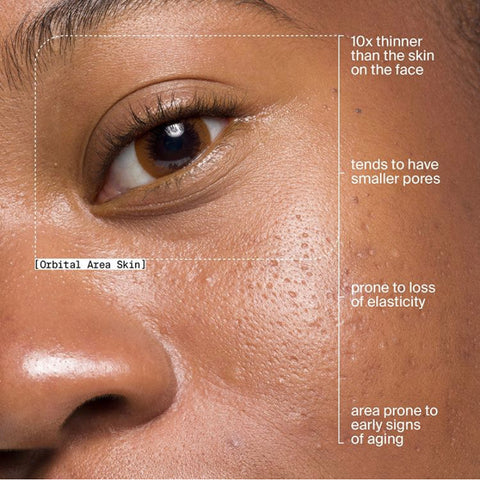 Taking care of your skincare can seem overwhelming, and like a lot of work; but it doesn't have to be. By incorporating simple skincare habits, drinking water, and 'minding your business' your everyday routine can become second nature to you.
Trust us, once you have a system, the rest gets easier. That's exactly why at YELLE Skincare all of our products are bundled up into skincare systems. To make your skincare routine more convenient and easier for your lifestyle.
As you implement a skincare system, you will learn that there are things we live by in the skincare world. Check out YELLE's 7 Skin Commandments
#1 Thou Shall Always Moisturize
We can't stress this enough! Moisturizing is the most important part of skincare, even if you have oily skin. Do not avoid this step, ensure that you are using oil-free based moisturizer like YELLE Awaking Moisturizer so that your face remains hydrated.
#2 Thou Shall Not Sleep in Makeup
We know your tired and your makeup is stubborn, but you cannot sleep in makeup. You also cannot only use a makeup wipe. Makeup wipes do not remove all of your makeup. Instead, remove your makeup, and wash your face with YELLE's Awakening Milk and Honey Cleanser. Be sure to follow with YELLE's Awakening Milk & Honey Toner for the best results of removing all of the debris from the day!
#3 Thou Shall Not Neglect Your Neck
As we age our skin becomes less elastic, causing it to appear loose and saggy. You want to make sure you're treating your neck with the same respect that you're treating your face. Move your skincare products all the way down to your neck and collar bone to ensure that you are evenly distributing your product. Don't neglect your neck!
#4 Thou Will Drink Water and Stay Hydrated
Health and hydration go hand-in-hand with a good skincare routine. Treat your body good and it will return the favor! Always aim to hit your water intake goals, and if you're struggling to drink up, eat up instead. Opt out for water-rich foods like broccoli, greens, cucumbers, tomatoes and more
#5 Thou Will Kick Bad Habits to The Curb
It's time to buckle down on bad habits. And while it's harder than it seems, we have to take matters in our own hands. Whether it's smoking, drinking one too many cocktails, or just not getting enough sleep, we don't realize those had habits reflect on our fabulous glow. Prioritize your self-care, your body deserves it!
#6 Thou Will Exfoliate
We want to keep the dead skin away, so that our body has time to build up new fresh skin. As we age the natural exfoliation process slows down, so we have to manually do the work for it. Use your YELLE Awakening Milk & Honey Toner to ensure that you are removing all of the dead skin from your face on a daily basis. This gentle exfoliant will bring life right back into your skin.
#7 Though Will Not Pick at Breakouts
Ahht! Ahht! Don't pick at it! If you spot a pimple, blackhead, or a rash, please leave it alone. Avoid picking at your skin at all costs. Hands do not belong in your face! We don't realize how much more we inflame ourselves, resulting in even more breakouts, or worst, blemishes!
Instead, treat skincare issues with a treatment system that works, like YELLE Skincare's Treatment System. It's infused with a serum that has antioxidants to address every problem area your skin can potentially face.