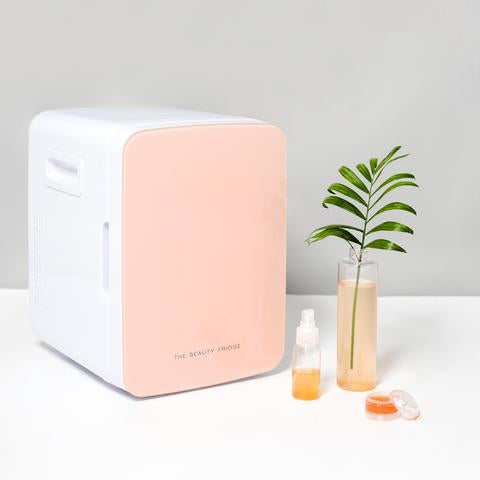 Friend, we're all sad to see summer go … is it us or is this year going by way too fast?! Maybe it's because all last summer we were cooped up in the house unsure of what tomorrow may bring, and this year we made up for it! 
Even though summer is saying see-you-later … you don't have to look like you aren't getting much sun. Thanks to Yelle Skincare's Awakening Collection, you can give your face the rejuvenation it needs to look like you've been flawlessly absorbing much needed Vitamin D, and here's how.
While we have our Complete System that targets every area you may wish to address for your skin, from cleansing to exfoliating, and moisturizing to treating … there's still much more you can do with our products to ensure you have a nice summertime glow, even after summer ends. Everyone will wonder what exotic island you skipped off to, to retrieve that glow, honey!
Here's all you need to do: 
Wash your face with warm to open your pores for cleaning.
As simple as this sounds, you'd be surprised at how many people don't do this extremely important step. Take the time to let your water warm up before running to wash your face. Then wet your face with warm water, and gently rub our Awakening Milk and Honey Cleanser into your skin and neck in a circular motion for 60 seconds. Afterwards gently rinse the Awakening Milk and Honey Cleanser off of your skin with warm water. 
Warm water is essential because not only does it remove germs and bacteria from your skin, it also opens your pores, ensuring the product ingredients penetrate and absorb into your skin.
Make sure you are removing dead skin cells from your face and neck. 
While your skin is already warm, you now want to remove dead skin cells from your face and neck with our Awakening Milk and Honey Toner. This gentle daily exfoliant is everything you will need to cleanse your skin from buildup and old skin cells, bringing on a bright new layer of skin. Using a toner during warm summer months is exactly how you eliminate acne-prone, dull skin and welcome moisturized balanced healthy skin. 
Store your serum in a cool space.
Storing your serums in a cool place is a game changer for your summer glow. After you have washed your face with warm water, you must seal it with the healthy ingredients needed to treat the skin, which is your serum. Simply store your serum in a cool place like your refrigerator, and apply it to your skin cold. This not only locks in antioxidants and vitamins into your skin, the cold temperature also closes your pores ensuring that no filth enters your pores. Did I mention that it is also very soothing and therapeutic? You will feel like you've escaped to a spa-day in your own bathroom. 
Yelle Skincare offers 3 serums, for normal-combination, oily, and dry skin. Our treatment serums are one of our most important products that takes your skincare routine from basic to next level!
Protect your skin after treating it.
After you've done the work to get your skin to a flawless place, you want to ensure that you are protecting it. This can be done by using simple methods like, avoid going in direct sunlight for at least 30 minutes after you've done your skincare routine.
Stay hydrated to make sure that your skin cells are not drying out in the sun, because who wants a dull lifeless face after you've worked so hard on your skincare routine?
Become a shade queen … literally! Avoid standing in direct sunlight, especially in the middle of the day when the sun is the highest. Instead find yourself a nice shady spot that you can enjoy controlled sunlight and the Vitamin D it brings.
So you see, you can still achieve a healthy summer glow even if summer is ending. Using the Yelle Skincare Complete System offers you everything you need to get the glow!