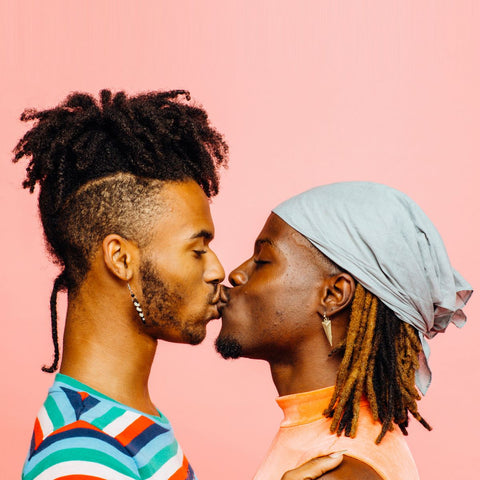 Whether you are a transitioning (transgender) man or woman, the treatments and surgeries that can help you reach your goals can also be the source of drastic skin changes. Scarring, dry skin, acne, hair loss, and hair growth are the most common side effects you'll likely face on your way to the life you want.
Let's discuss the changes one may experience when transitioning. 
Hormones Go Haywire.
The first medical step in the process for both male to female (MTF) women and female to male (FTM) men is usually hormone therapy. But hormones affect the skin in many ways.
Male to Female (MTF) Women commonly take estrogen to feminize their features. While estrogen can help the breasts develop, increase body fat and slow the growth of body and facial hair, it also reduces sebum production. Sebum plays an important role in keeping your skin healthy. Sebum is a substance that provides a protective coating for your skin to help it retain moisture. Most of your sebaceous glands connect to your hair follicles.
If you are already prone to dry skin, estrogen therapy may cause itching and dry skin. This is where you want to ensure you're using your YELLE Awakening Serum for dry skin to lock in moisture. The Serum is suspended in a concentrated base of pure vegan hyaluronic acid to plump skin cells and protect and restore. It's also sealed with Vitamin C to promote healthy skin cells to regrow as you transition. 
If you are transitioning from female to male, it's common to take hormonal supplements formulated from testosterone. Unlike estrogen, testosterone increases sebum production. Severe acne is often the result, especially in the beginning. Hormonal acne causes deep, painful cysts and nodules. As it clears, scars often appear. Topical creams and oral antibiotic medications are the first line of treatment; but it's also important to maintain healthy skin at home. Sweeping away dead skin cells with our Awakening Toner is a sure way to quench your face and let beauty reign. Feed thirsty skin and restore the skin's surfaces with this Awakening Toner. 
There is tremendous misunderstanding (and often misinformation) about what transition means. Assumptions and beliefs are often influenced by political rhetoric and legal concerns. It is important to be well-informed, because the type and degree of transition your child pursues can vary enormously. This is a long and gradual process that may transpire over years. Allow the person transitioning, and your family to have grace. Be understanding even when you don't understand. They need your support to get through the long and unknowing journey ahead.