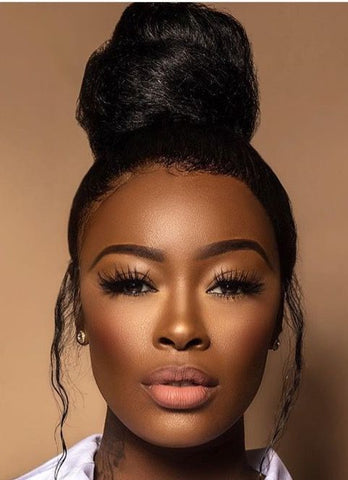 We all love a good beat face, right honey? Well here at YELLE Skincare we like to think that the skin needs to be polished to perfection before even applying makeup. If you tend to have sensitive skin, or you're looking for a nice polished look underneath your makeup then you should try our go-to pre-makeup mask that we swear by. This mask will bring out the glow from within. 
What makes this mask special? It shrinks your pores and calms any acne or redness you may have. It truly is like the perfect pre-primer for your face. All you'll need is: 
1 teaspoon of Aztec Clay

5 drops of Yelle Awakening Brightening Serum

1 teaspoon of warm honey

Warm Water (to your liking for consistency)
Add all of the dry ingredients to a bowl, then add drops of serum and water. Apply to face warm, and allow it to sit until the mask dries (approximately 15 minutes). Once the mask dries completely remove by rinsing face with warm water, wash and proceed with YELLE Skincare's Essential Kit for the best results. 
Remember to always make sure your pores are closed before applying makeup, this ensures that makeup won't clog your pores … trust us you'll thank us later!
So do you think you'll try out this mask? If so let us know on IG! Tag us #YelleSkincare, we just might repost you!